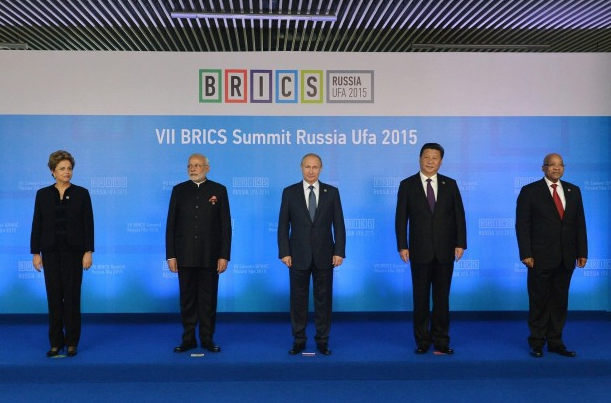 ASIA / 06-07-16 / BY FINBARR BERMINGHAM
The first lending from the Asian Infrastructure Investment Bank (AIIB) and the New Development Bank (NDB) dominated China's outbound investment in the second quarter of 2016.
Data seen by GTR shows that while total outbound investment fell by 49% to US$97.9bn (down from Q1's all-time record of US$191.6bn), eight loans from the new China-backed development banks made up 44% of the overall volume.
Data produced by merchant banking firm Grison's Peak suggest that the presence of the NDB and AIIB mark "the first steps in China diversifying away from its policy banks of 'buy and hold risk; to risk sharing with other countries/partner banks".
In total over the quarter there were 18 signed government loans: 10 of these were from China's policy banks, with four involving the NDB and four involving the AIIB. The volume of such loans is up 50% since Q1, with an aggregate amount of US$16.5bn marking an 11.3% hike in value.
The AIIB made its first foray into the multilateral lending space in June, in a number of deals co-financed with other development banks. The bank's president Jin Liqun has been keen to stress its collaborative objectives.
The research found that China entered into 11 multi-deal government agreements in Q2: 64% were agreed when foreign officials visited China and 36% when President Xi was overseas. This is a 120% increase on Q1.
The report says: "While accurate data was not readily available for many of these agreements, we have calculated aggregate value of US$30.7bn for this quarter. This amount represents a 67% decrease from Q1. Russia and Nigeria, two countries experiencing financial strain, received 82% of Q2 aggregate pledges."
As GTR reported last month, the AIIB's first transactions financed were:
a US$165mn loan for a power distribution system upgrade and expansion project in Bangladesh;

a US$216.5mn loan for a slum upgrading project in Indonesia, expected to be co-financed with the World Bank;

a US$100mn loan to finance the Shorkot-Khanewal Section of national motorway M-4 in Pakistan, co-financed with the Asian Development Bank (ADB) and the UK's Department for International Development (DFID); and

a US$27.5mn loan for the Dushanbe-Uzbekistan border road improvement project in Tajikistan, co-financed with the European Bank for Reconstruction and Development (EBRD).
China holds a 30.34% share in the AIIB and gets 26.06% of the votes in the nascent development bank.
The NDB – often referred to as the BRICS Bank – is shared with Brazil, Russia, India and South Africa, each of which holds a 20% share and has equal voting rights.