Global Trade Review - ASIA / 20-01-16 / BY FINBARR BERMINGHAM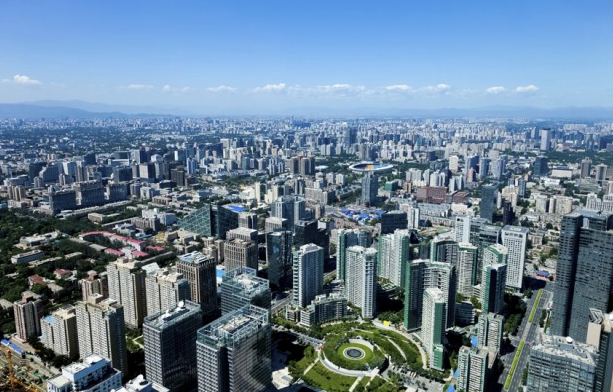 Outbound policy loans from China rocketed up in the final quarter of 2015, as lending along the One Belt One Road route continued to gather pace.
New research from the merchant banking firm Grison's Peak shows that outbound policy loans, along with outbound M&A and equity investments, reached their highest levels since it started gathering data seven years ago.
There were 24 government loan agreements in the final three months of the year, up 36.8% on the previous quarter, with loans to official One Belt One Road (OBOR) countries representing 46% of the total. However, while African nations have not been officially included on state-produced OBOR maps, it has been speculated that Africa will represent a new "spoke" on the route, evidenced in the fact that 42% of government loans were pledged to Africa over the period.
The majority of the loans were in the infrastructure, renewable energy and technology sectors and were on a government-to-government basis. However, experts have been urging the private sector to start preparing for opportunities to partner with Chinese firms and banks on Silk Road investments.
"It's mainly driven out of China [corporate involvement] for now, largely because the number of projects have been greatest in places like Kazakhstan and Pakistan. These are government-to-government deals and tend to be done on a quicker basis. It will take more time for state or private sector to do commercially-driven deals. China will quite rightly focus on the easiest places first, where it has less competition," Ben Simpfendorfer, managing director at advisory firm Silk Road Associates told GTR in an interview this week.
"Where it starts to get interesting is in countries such as India, a huge 'Belt and Road' country, where Chinese companies have less experience and face bigger resistance to their business models, such as bringing in cheap labour. It's here that international companies will find greater synergies and should already be talking to their Chinese partners about Indian opportunities."
The OBOR initiative was a huge topic of conversation at this week's Asian Financial Forum in Hong Kong, where representatives from various governments were queueing up to signal their interest in being involved.
Vincent Lo, the chairman of the Hong Kong Trade Development Council, said that he envisaged the Special Autonomous Region of China becoming an important hub in processing and facilitating trade and projects stemming from OBOR. "At first I was sceptical. But it is a logical development for the world," he said. "The challenge is how to put it into practice."
Hong Kong, he said, has the infrastructure and human resources required to formulate the lending and investment documentation, while its extensive port facilities mean that it could be an important hub on the Maritime Silk Road.
Lending along the route is expected to ratchet up over the course of 2016, particularly as the newly-inaugurated Asian Infrastructure Investment Bank (AIIB) starts lending towards the end of the year.